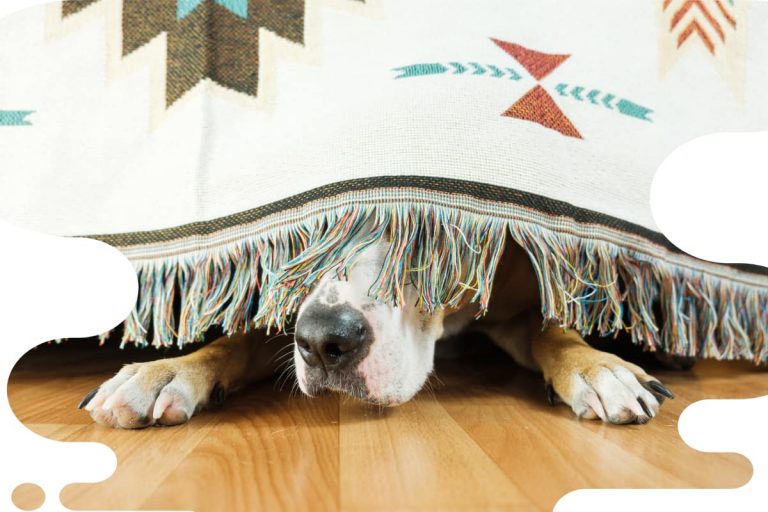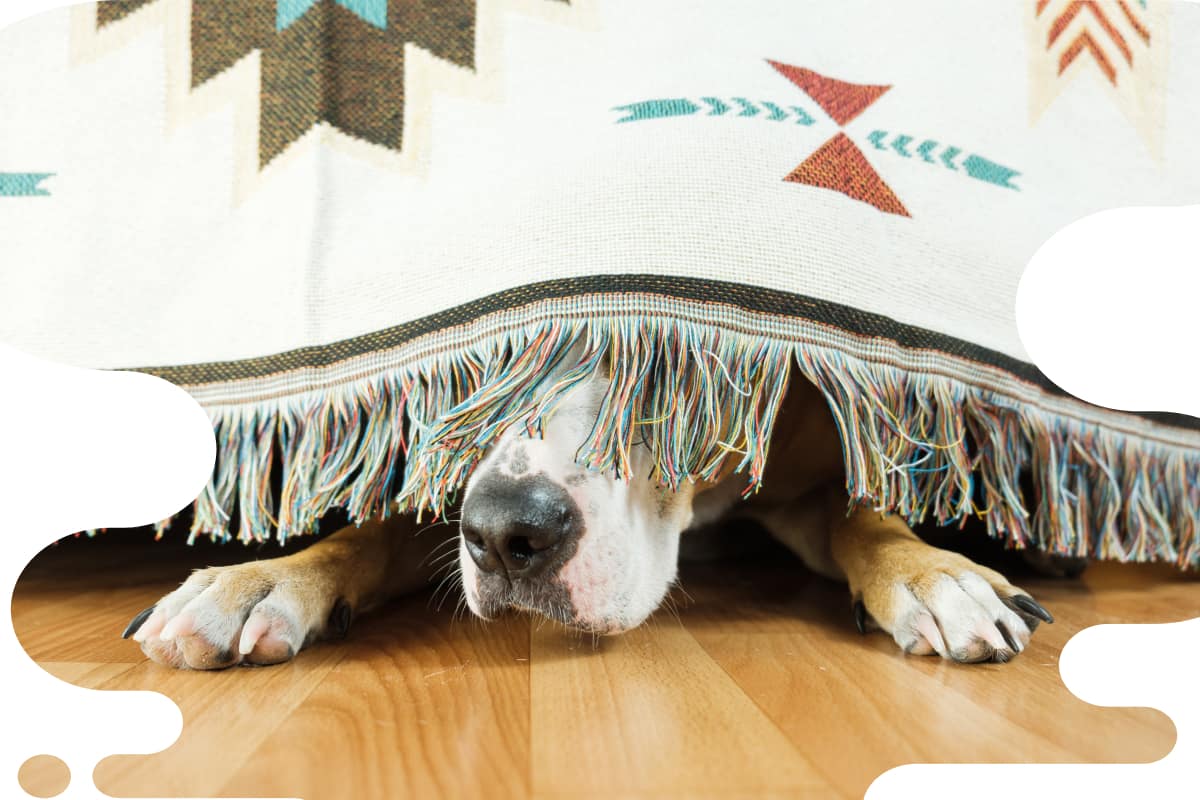 How to find a lost dog?
Four-legged friends live in the homes of many people. But the modern metropolis is not the most convenient environment for their life. Loud noise, harsh sounds, automobiles, and other animals are the main factors that can trigger your pet's escape. Social media is full of animal searches, not to mention sad statistics.
The American Humane Association estimates that 1 out of 3 pets become lost at some point in their lifetime, and close to 10 million dogs, and cats are lost or stolen in the US every single year. Therefore, you should understand that this is a fairly common situation, and once you accept these facts, you can react faster and be more organized next time.
Do not worry because we are here to correct this data positively! With this article, you will learn how to find a lost dog thanks to the proven steps for finding them. Each of them will open up something new for you, and when you combine them, you will surely be able to maximize the chances to find your dog. In addition, you can figure out how to prepare in advance for such a bad situation and increase the chances for your dog to return home faster rather than join the ranks of stray street animals.
Search the territory to find a dog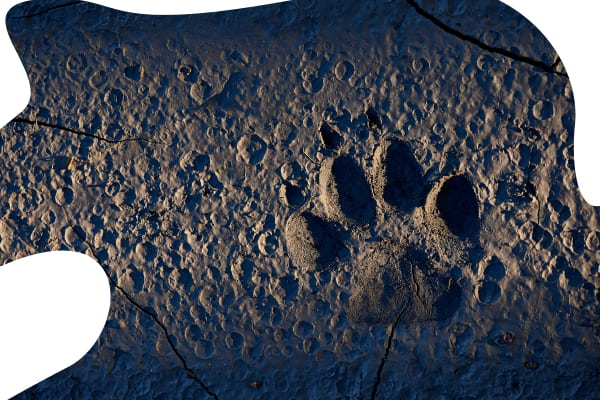 Sometimes all you need to do is stay in the same place where the pet ran away from you. Very often, the dogs return to the same place. But if, after a while, this did not happen, then appropriate measures should be taken. If a dog is lost, it is essential to act simultaneously in two directions, and the first of them is to search through the territory.
In order to conduct a successful search for a lost dog through the territory, you should:
Not waste time. Start searching for the location as soon as possible.It may happen that a dog can get lost and look for a way in the wrong direction, going further and further from the location where you lost it. Therefore, it is worth immediately making a list of where it could go and not be limited to searching only in the area where the animal disappeared. Sometimes a lost dog can be found where you used to walk, for example, in parks, cafés, or squares.
Be more persistent. This is not the time to be shy. If you suspect that your dog may be in a nearby house, then it is worth going there, asking the tenants, and even asking them to inspect their outdoor garden. Do not forget to ask passers-by by showing the photo of the dog on your phone. Talk to local dog owners, leave them your contacts. Contact city shelters in case the dog got to them.
Try to attract as many people as possible. These can be relatives, friends, volunteers, and acquaintances who will help to get around the area where the animal disappeared. The greater the reach of the attracted audience in the search for a lost dog is, the more chances that it will be found in the shortest possible time. Share the points above to arm each volunteer for the most successful results.
Report loss of a dog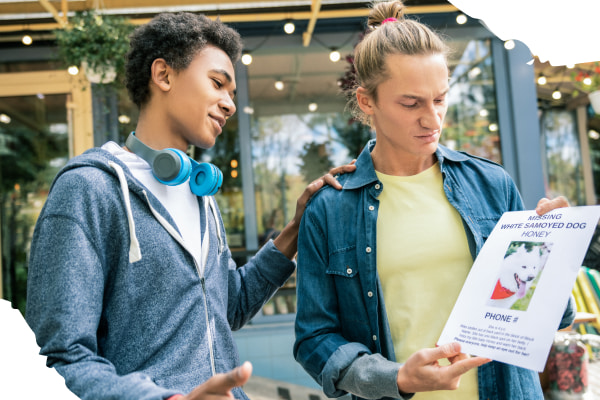 While you are searching the territory, you will have some free time. Taking breaks is the right way, do not blame yourself. Instead, you can move on to the second phase at that time – report the loss. For example, you can:
Utilize social media. In order for the lost dog to be found, it is necessary to gain new coverage of the audience, which could see your dog and report new data on its location. It is enough just to post ads in thematic groups for finding animals, chat rooms of houses and districts, large urban groups. Even a simple Instagram story post will do more than nothing!
Post ads. Crowded places are considered the most successful spots: at bus stops, near shops, schools, hospitals, pet shops and veterinary clinics, post offices, house entrances. It is a good idea to have a sample ad prepared in advance that you can quickly print. It is imperative to attach a photo of your pet and your phone number to your missing announcement. Write "LOST DOG" in large letters. Put ads into a file to protect them from getting wet.
Use the lost and found sites. People very rarely use lost and found sites when searching for dogs, which is why they lose an additional chance of finding them. All you need to do is go to the site in a couple of clicks, easily fill out an ad with an intuitive interface and get ready-made results as soon as the system finds similarities with your request. It will not take long and will help improve your search.
When compiling a missing dog announcement, it should be borne in mind that the description of the animal should be as detailed as possible since not all people may not know the dog breed. And yet, you need to be wary of scammers and not write special signs of the animal when it comes to rewards. Subsequently, you will be able to ask clarifying questions to understand whether your dog has really been found or it is a hoax.
Play it safe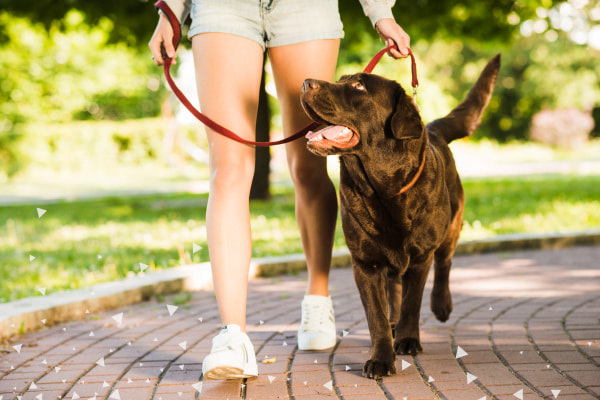 Remember that this trouble can be easily avoided. First of all, save our article so that you can always be aware of how to find a lost dog. And secondly, remember our basic tips to avoid this situation:
Do not walk off a leash. The largest percentage of lost dogs occurs during New Years' and summer. In winter, pets are afraid of fireworks. In summer, they face another danger – an unfamiliar area. Owners often go to nature and picnics, where dogs can get lost. Therefore, it is worth getting a leash, even when you completely trust your dog.
Be vigilant. Never leave your dog tied up at the store because the animal can be stolen. Of course, not all shops welcome dog lovers. Therefore, at least two people should go to the store in order to leave one person to watch a pet.
Do the opposite. You do not need to try to catch up with it when it just starts to run away from you to avoid a search for a lost dog next time. Instead, it would be best if you attracted its attention. For example, scream, fall, and vice versa run in the opposite direction. It will think: "Why are you running away from me?" and will begin to pursue.
Get a GPS tracker. Today, in the age of technology, it will not be superfluous to have a GPS tracker. Just attach it to your four-legged pet's collar so if your dog is lost, it could be found easily. If you do not have enough funds for a petfinder, then do not worry. You can help the finder identify your dog in another way. This can be a tag with the dog's name and your phone number or address of residence, place of work, and so on.
We really hope our article will help you find your missing dog. The main thing is not to despair. Some owners find their pets after minutes, while others after years. Therefore, the first step is to keep hope and use each of the tips we offer to make your search the most successful.