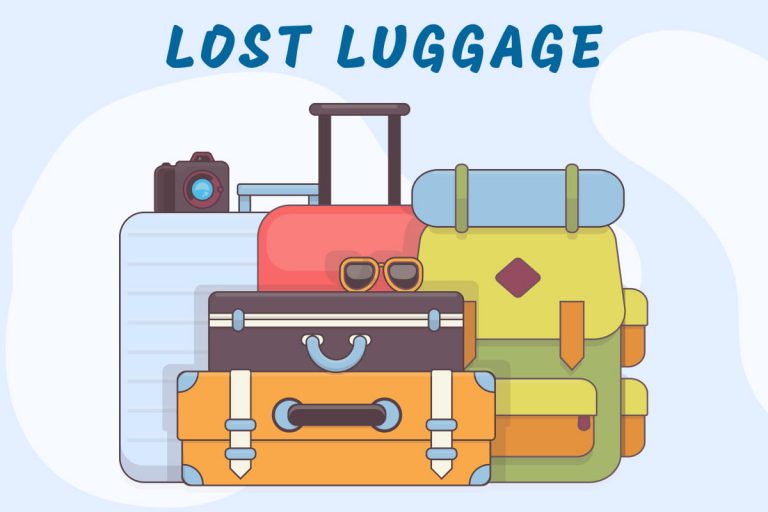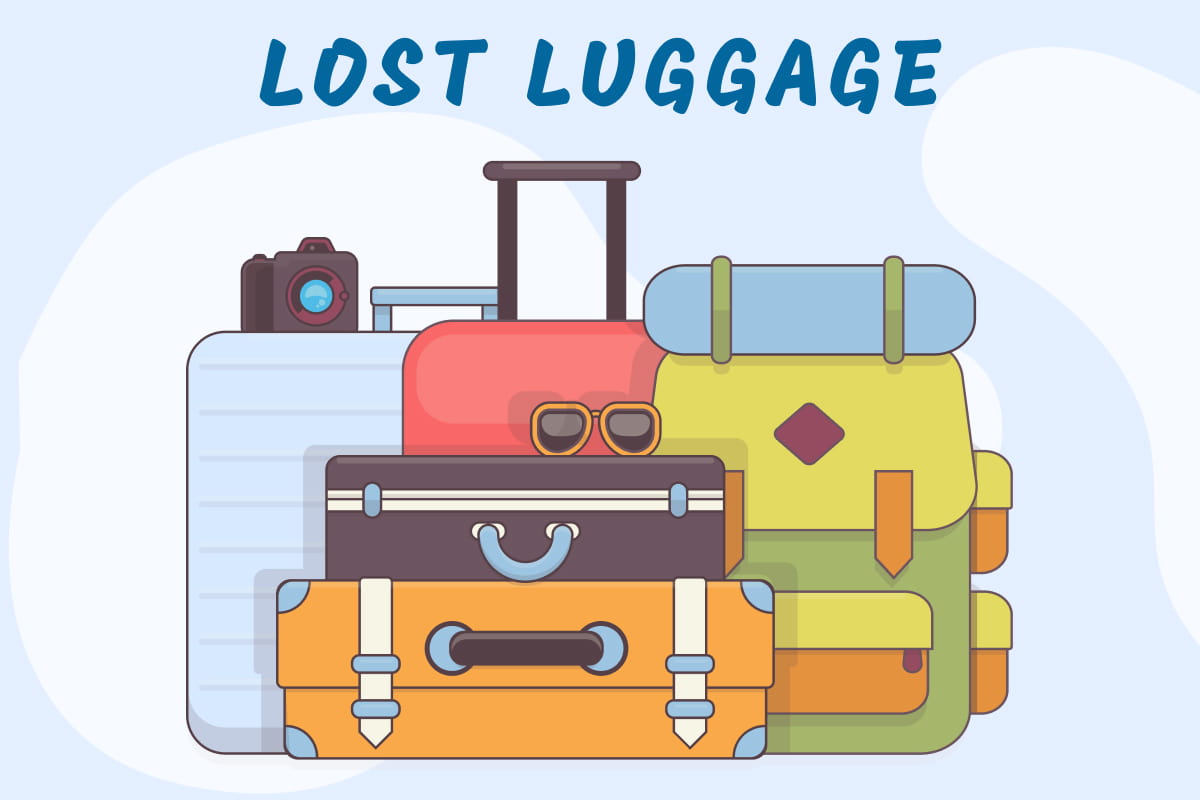 How to find the lost luggage
Can you realize your vacation by starting it with a portion of stress? Just imagine: you got off the plane, ordered a cup of coffee while dreaming about sleep after a shower. What an incredible feeling to realize that you deserved a two-week holiday full of pleasure and relaxation. Seemingly, nothing can ruin your vacation, but… What would you do, if there weren't your bags on the luggage conveyor? So let's talk about the lost and found procedure, regarding the missing bags.
If you open this page to find your missing stuff, don't forget that your holiday time is not eternal. Try to keep calm and follow the instructions below.
Visit a baggage service office
Get in touch with the baggage claim office and submit a complaint about your missing property. Report about your loss as soon as you can. Almost all airline services compel informing about lost bags during a couple of hours. Don't forget to specify the identification number from your tickets while claiming lost luggage. Probably you have no trust in the services of the airport, and you don't believe that your property can be returned to you, but that reporting process is precisely necessary to receive compensation for items you've lost. It is essential to ask for a duplicate of the claim, pay attention to the person's name, speak with you about the loss of luggage, remember the observation number (may be useful for updates), and save the luggage tickets.
Make a list of items from the lost luggage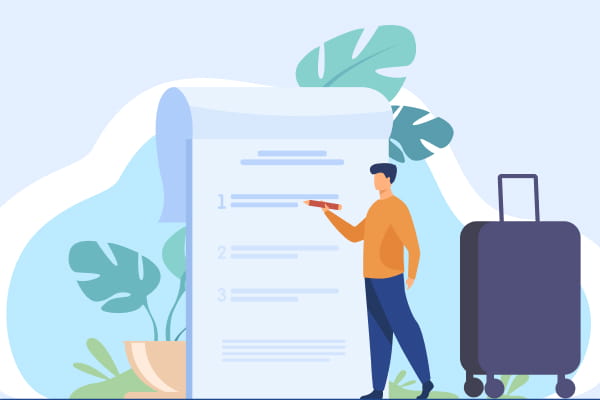 Calm down and try to mention what you filled in the suitcase. We hope that you get how important it can be. Imagine that your luggage can be stolen, and someone will try to sell your computer on the internet. If you found the laptop, you could find everything. Also, information about containing objects in your suitcase will probably help other services like the police find it.
Settle in the hostel while waiting for the return of the lost luggage
If our instruction's previous point is done, there is nothing to do in the airport and think about the future. What does it mean? Your bags are lost, you need to buy new clothes and all the essentials like toothpaste, toilet paper, towels, etc. The hotel's workers can advise you some places, where you can find all that you need cheaper than at other places. But some essentials can be directly in the hotel. Focus on price, buy more affordable, everything is usually more expensive in hotels. But for many people, it is easier to purchase and don't waste their time looking for cheaper stuff. Be sure to save a list of costs, and remember to keep up all the receipts!
Get in touch with the airline company.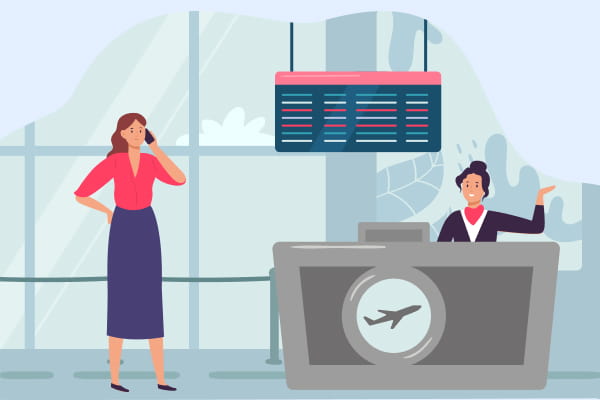 Don't forget that your loss of luggage is your problem, and you should be responsible for it. Don't wait until someone calls you. Also, you have a reason and right to know all the updates as soon as you can. Be persistent. You can try to get your money back, which you spent to ensure that your luggage will arrive. Try all the possible opportunities — ask the bank where you get a credit card for support. You are lucky if you used their bank card to pay for the flight because you can receive your coin back. Just call them and ask for the details.
Bear in mind that your luggage can be stolen
The rules were written for everyone, but, as you know, not everybody follows them. You can't exactly know how you miss your luggage, was it stolen or lost. It doesn't matter, pay attention to each case. If you think that someone stole it, check out the local pawn shops and look for the lost item on eBay. Don't forget to ask for access to the cameras near the airport carousel, it can help you find the thief. Hurry up and tell the police about stolen luggage because the cameras' information is available to view only after claiming a police report and getting relevant documents.
Seek for the lost luggage on the Lost And Found
Despite all the stuff happening around you must be responsible for all the process. Do not give up hope. Start searching online on Lostify.
At first, it will be useful to look for your lost luggage in the section where people post ads with found bags. Don't forget to look for your property in other categories of the site. For example, if you lost a new iPad, which was in the lost bag, explore the category of electronic gadgets or try to find it by text search. Many different filters and flexible settings of the site will help you find your missing object easily.
When losing luggage in your hometown
It is possible to lose your bags in your hometown while returning. After a flight, all that you think about is your sweet bed at home. You realize that your holiday time is gone, and it is so easy to forget something on the plane or taxi when you are exhausted. Have you ever lost something after the vacation, before the reunion with your friends and relatives?
It doesn't matter where you lose your luggage, but you need to solve the problem if it appears. We gave you the instructions that you should follow. The only difference is that it will be easier to orient in your hometown. You are not a tourist. After all, you can't be deceived here like abroad as you are at home.
What should I do If I find someone's luggage?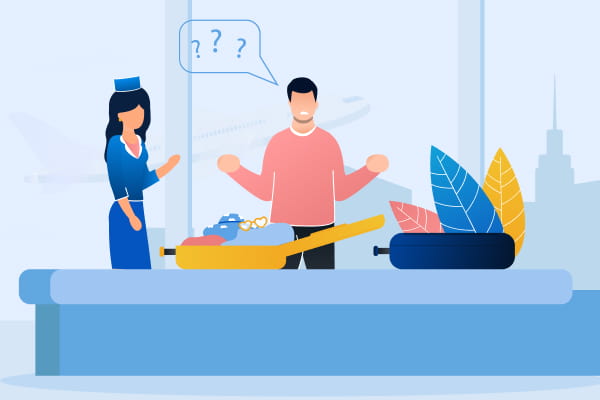 Don't wait and don't waste your time. You should realize that the lost bags' real owners' holidays will soon end, and they will come back to their hometown, and their reunion will become more difficult and more extended. Usually, people mark their luggage, and you can easily find info about real owners.
But if there is nothing that can point to them, check out the info below.
Ways to find out the real owner of the lost luggage:
Contact with the airport. It will be the most reasonable decision because the airport staff usually act as mediators and responsible for the whole procedure.
Bring it to the nearest Lost and Found. If you didn't get any useful info in the airport and don't know what to do, you can bring it to the nearest Lost and Found, where the workers of that institution will be responsible for the lost property in the future.
Place an ad online on Lost and Found sites. Check out the lost luggage if you found someone's bags. Maybe someone is already looking for his/her lost luggage. Don't waste your time, just text or call and console the real owner. If no one lost something suitable, just place an ad and tell people that you found luggage. Also, don't forget to specify a color and other external signs. It's essential to post your ad under the right category to help visitors find their lost property by filters.
Tips and tricks on how not to lose your bags
Don't put in the suitcase anything valuable. It will be better for you to take your laptop with you, where you can watch a film or play your favorite games. The same goes for jewelry, but furthermore, it's not the most necessary thing on vacation.
Sign your luggage and leave the information which can help to identify you. If someone finds your lost bag, they will quickly notice the label with the info, which can point to you.
Buy and pack a luggage tracker with other things in your suitcase. You can trace your briefcase on the map just by using your smartphone. There are different devices on the market. Some of them can even alert you by text notification that your briefcase has appeared. At the same time, a tracker can allow you to track your stolen luggage.
Keep traveling safely. Some debit or credit plastic cards will compensate for lost luggage. Another solution for making your vacation safe is to become a client of travel insurance.
Take enough money. As you know, stuff happens, and sometimes we face unforeseen costs. If you lost the bags or someone can steal your wallet with tickets, you would have to buy new ones. Reinsure, money is not heavy, an extra couple of hundreds will never be superfluous.
Preparing for the vacation is a very responsible process. Despite this fact, the goal of your holiday is relaxation. You need to look for your property and money. Act responsibly and behave like an adult.
Everyone hates the day where it's time to pack the things and go away. Don't forget to check all of your items by a check-list. And remember, don't pack anything forbidden, if you don't want to have problems at the airport.
Have a good day and try not to lose anything.